eClosed Realty Property Management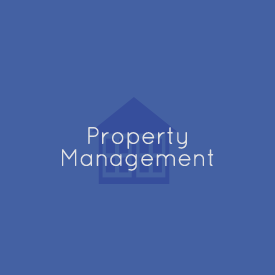 eClosedRealty Inc Property Management
eClosed Realty Inc has over 15 years of real estate experience and our goal is to manage your property efficiently, productively and to maximize your profits. By utilizing our industry knowledge we help property owners and tenants take the guess work out of the rental industry.
Our property management services include:
Marketing and Advertising Your Property
We Take Pictures for all Marketing Materials
We Advertise on the Multiple Listing Service, Zillow, Trulia, Craigslist, Postlets, Apartment list, Hotpads and several more.
We Post your Rental Property on Social Media (LinkedIn, Facebook, Twitter, Google+)
Professional Yard Sign
Professional Realtor Lock Box (if needed)
We Handle all Tenant Showings
Tenant Check in & Check out Inspections (including pictures of the condition of your property)
Thorough Tenant Check (Credit Check,  Employment & Income Verification, Past Landlord References)
Online Rent Collections (Get paid between the 1st and the 5th every month, Maintenance Request, & Owner Disbursements
Monthly Owner Budget Reporting,  Profit and Loss Statement.
Online Portal for Owners to View Financial Statements & Maintenance Tracking 24/7
Frequent Property Drive by Inspections
Lease Negotiations and CAR Approved Contracts
Property Owners
eClosed Realty Inc offers high quality and efficient property management services to all areas of San Diego County. We utilize technologies that will increase workflow and gives our property owners 24 hour access to financials, repair orders and property information. Property owners can receive their monthly payments and statements electronically to reduce paper work and streamline their yearly bookkeeping. We also use a step by step rental process insuring all property requirements are completed in a timely manner reducing vacancy time and increasing profit. By utilizing our proven system we can efficiently reduce your stress and anxiety of running a rental property to it's fullest potential
Tenants
Tenants are a key factor in the rental industry and it is very important to us that our tenants have a pleasant and efficient rental experience. eClosed Realty Inc strives to stay current will all industry standards and we focus on creating a tenant environment that is applicable with today's technology. All of our tenants will have access to their rental agreements, be able to pay rent, as well as submit & track repair orders online.
We look forward to working with our new tenants and property owners.
Sincerely,
David Billar, Broker/Owner

Rental Property Marketing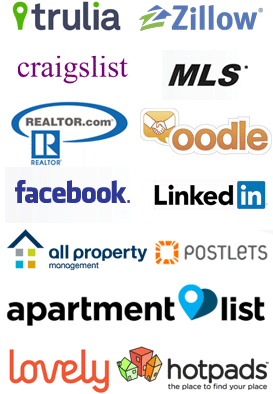 Call us Today to get Started!
(619) 861.6307 or (619) 884.6590
Property Owners:
You can access your statements, request for repairs and communications through our portal system. For more information or to get started please contact us.
Tenants:
You can pay your rent, access communications and make request for repairs through the tenants portal. For emercengies please contact us immediately.
Property Mangement and Rental Information
Property Owners Overview
1. Initial Property Consultations, Preparing the Property and Maintenance:
We will will have a no obligation meeting at the property to address your needs and goals. We will help make recommendations to ensure your property is leased out in a timely manner. In order to attract quality tenants for quality rents it is important to make the property presentable. We have many years of sales and property management experience to help you make your property presentable and show ready. Keeping your investment property well maintained will also keep your investment value up. We will research the current rental comparables and give you our opinion of value.
2. Marketing the Property for Tenants:
For Rent sign on the property
Take pictures of the property
Create professional online advertising
Ad sent to owner for approval
Ad are syndicated to all our preferred online advertising sites (Craigslist, Zillow, Trulia, Padmapper, Postlets, and many more websites)
We provide a phone for all business hours and after hours making us easy to reach for tenants.
Upload the Property on to the Multiple Listing Service.
Social Media advertising on Facebook, Linkedin, Twitter and Instagram.
Our referral network of real estate agents, past clients, and industry partners.
3. Tenant Screening and Qualifying:
Rental Application
FICO Credit Score
Eviction Search
Criminal Background Search
Employment and Income Verification
Previous Landlord Verification
Once the applicant has passed all our screening we will give you, the owner all the information to make the final decision.
4. Tenant Walk Through & Occupancy:
We will do a walk through on the property with the new tenants prior to the move in date. We will complete a detailed walk through form to be signed by the tenants. We will take photographs to document the condition of the property. In addition to the lease the tenant signs we give the tenants a copy any HOA rules or regulation or general rules for the property. These document will be signed and become part of the tenant file. These documents will ensure that the tenants are completely aware of their responsibilities. We will also go over maintenance, care and emergency procedures.
5. Collecting Rent and Deposits:
The deposit will be due when the lease is signed. The deposit can either be kept in the broker's trust account or held by the owner, (Owner choice). At the time of move in the rent will be due and collected. All rent are due on the 1st day of month and delinquent on the 5th day of the month. After the 5th day a late fee will be charged daily until the rent has been paid. A 3 day notice to pay or quit will be sent after the 5th.
6. Monthly Reporting:
We use the latest technology when it comes to our property management software. You will receive a report and rent check or electronic payment at the end of each month minus any applicable deductions.
Income/Expense Statement emailed each Month
Monthly Direct Deposits
24/7 Access to Owner Online Portal
7. Repairs and Maintenance:
We respond to all tenant repairs in a timely manner. We use all professional licensed and insured services. Per our management agreement we will be pre-authorized to make repairs up to $250. We will present your work orders with your monthly statements. In case of an emergency we will have to act quick. If we cannot reach you, the landlord we will have the right to address emergencies immediately. Tenant will receive a 24 hour emergency number so that any emergencies can be handled quickly. All tenants will be required to get renters insurance which will be part of their lease.
8. Delinquencies:
We use aggressive collection procedures. A three day notice to pay or quit will be served to the tenant after the 5th day. Should an unlawful detainer action be required an attorney will be hired at owners choosing & expense.
9. Management Fees:
Our Full Service Management Fee is 6.5% of the rental income. ($99 Minimum Fee) We have no hidden or extra fees, No fees are collected until rent is received. We have no move-in out fee, leasing fee and no additional advertising fees or maintenance fees.
10. Additional Services & Market Conditions:
As we are a full service property management company and real estate sales brokerage we can help you with up to date market analysis including active, pending and sold home near your property and can always help you sell and buy as well.
Tenant Overview
We are a C.A.R. certified rental property company
We have over 15 years of property sales, rental & legal knowledge
We have a tenant portal for easy communication
You have a full team to accommodate rental showings, maintenace, & leasing
You can pay rent online anytime (24/7)
You can request maintenance online
You have 24 hours emergency number