Another Condo Sold Over Asking Price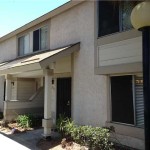 This is past summer was a hot for $200,000 – $400,000 condo market
I listed and sold many condos this past summer. All receiving several offers and frequently over asking price.
7354 Tooma St, # 230, San Diego Ca 92139 Was listed at $210,000. I sold it in less than a month.  After successful negotiation I sold the condo  for $5,000 over asking price for my client Jay.
"Highly likely to recommend David Billar
10/01/2013 – Jay M.
I just sold just one home through David, he closed the deal very quickly. very honest, hard working and goes extra mile to help tenant move out. I listed one more home with him."
http://www.zillow.com/profile/David-P.-Billar/Reviews?review=524858