3890 Nobel Dr JUST SOLD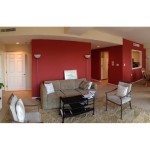 Within 2 month we  sold 3890 Nobel Dr.  Sold price $281,000.
This was a condo in the pacific Regent La Jolla community which provides 62 and up unique retirement community. The condos are  owned and run by and for the residents.  Elegant building in a great location near shopping, UCSD and Freeway, Theater, Restaurants etc.